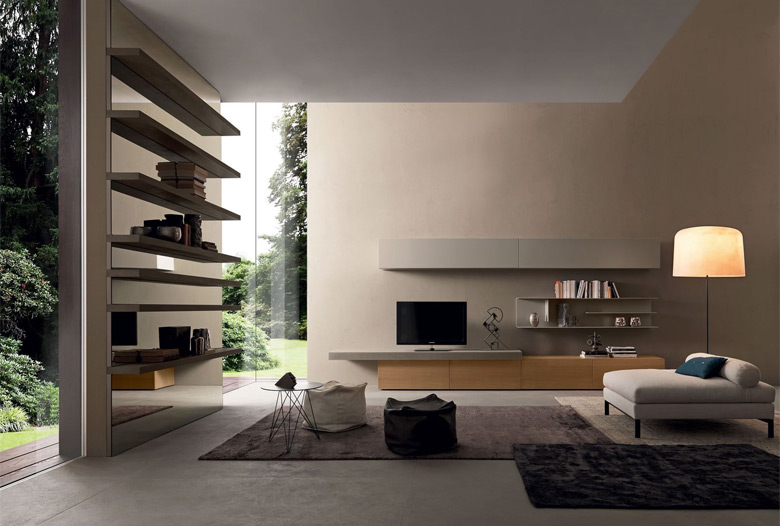 How did Livingspace begin?
How did Living Space begin and what inspired you?

I have a passion for Interior Design, modern and contemporary furniture well before Livingspace opened our first design studio in 2000. I've been visiting Italy for many years and it is an opinion shared by many that Italy is recognised as being a worldwide trendsetter. Initially we started our business with small producers in Italy providing us with a whole contemporary range of furniture, many people had not heard of the designers, however the products spoke for themselves. As we have grown as a business, offering interior design services our partners have also grown. Our partners are now the likes of Fiam Italia, Lago, Cinova, Olivieri and Verzeloni to name just a few. It just goes to show how far we've come on our journey.

What is Living Space's creative vision?

Our vision is to provide a service and product that is consistent with level you would expect from the World's leading designers. We share our vision with our designers, some of whom have been with us since we opened over 15 years ago, to always provide a service and product that exceeds our client's expectations. Our success and progress would not have been possible without the team and our loyal clients.

Your interior design service is free. What are the advantages of this for your customers?

Each of our design studio's are managed by qualified designers from all over the World, we have a vast collective knowledge of Interior design and furniture to assist our clients. This knowledge is provided to our clients so that they can be confident that they are making a selection that will work not only for their taste, but their home and requirements. Providing this service ensures our clients make the correct choice, which is our main aim. The benefits to clients are endless and the true value is ensuring their requirements are met and we enjoy long relationships with our clients.

Where can we see exhibitions with examples of Living Space design?

We have supplied furniture for many exhibitions to promote our partners and assist where we can. We recently provided the Lago Community Table for the Social Media Week in London. It proved a great success for both Lago and Social Media week and it's something we have been asked to look at for other exhibitions and exhibitors.

What tips do you have for people trying interior design, what pitfalls can people avoid?

The main tip for any interior design project is to seek the help of professionals. It can be an expensive hobby that you have to literally live with which our team of designers understand and appreciate. Research is also paramount as is making a check list of your requirements to assist as a tool to ensure your satisfaction at the end of a project. Each of our designers has been educated and invested years learning their trade and this experience in invaluable to ensure projects run successfully. We work with trade and retail clients continually and on a daily basis often many of the projects we work on are correcting previous decisions and investments which have not worked out. Working with a Design studio you benefit from knowledge and trade benefits which you will not be able to pick up in a traditional furniture store which is just looking to sell product.

What are your design influences?

Our partners are a strong influence on our business. All of our partners are now leading designers in their specific sector. Fiam Italia (link to Fiam Italia page) provide the latest contemporary tables, mirrors and furnishings for the home office, Renzo Serrafini (link to renzo serrafini page)provide modern, creative lighting solutions and Olivieri have some of the most beautiful and functional wardrobes and modular storage you are likely to find. All of our partners provide the leading solutions for which you can utilise for the perfect interior design solutions.

How do you bring Italian Design into your work?

We invite anyone into one of our three central London design studios. They are conveniently placed in Islington, Baker Street & Fulham where you can experience our relaxing, non pressured environment and view our range of contemporary furniture in situ.

What does Living Space have planned for the future?

Since 2000 our future mission has not changed. Simply put to continue to work with the World's leading designers, London's leading interior designers and continue to surpass our client's expectations.